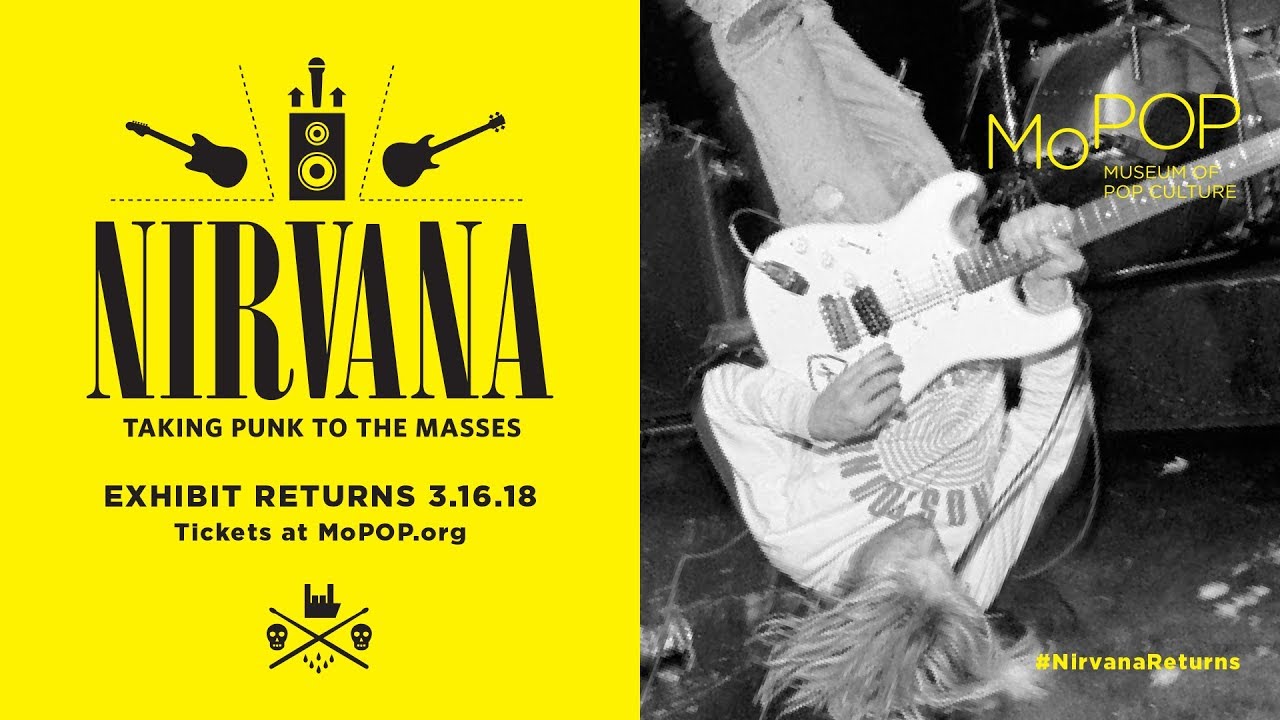 Get an intimate look at the history of Seattle luminaries, Nirvana, with more than 200 rare artifacts, photographs, and oral histories.
The exhibition features instruments like Kurt Cobain's Fender Stratocaster, Krist Novoselić's Hiwatt DR103 bass amplifier head, and Dave Grohl's Tama Rockstar-Pro drum kit. In addition, a diverse set of objects like the Cobain-created Fecal Matter shirt and the casting call flier for the "Smells Like Teen Spirit" music video will be on display.
Visitors eager to dig even further can view video kiosks with even more information. Steve Fisk's ambient soundtrack can be heard as fans move through the exhibition.
DAVE GROHL AT SEATTLE CENTER COLISEUM, SEPTEMBER 11 1992
"Great drummer shots are few and far between. This is one of a handful I took of Grohl, but it displays perfectly his intensity behind the drum kit. He was an anchor for the band."
- CHARLES PETERSON
Photograph by Charles Peterson